Local
Come meet local artists at the Smoky Hill Museum from 10:00am to 12:00 noon. Artists present will be Paul Sommers, …Read More.
News
BY ANDY MARSO As concerns circulate about the attitude of the Kansas Department for Children and Families toward adoptions by …Read More.
PRATT–Perhaps it's your Hunter-Husband, Trail-Trekking Teen, or maybe it's your Birdy Brother-In-Law – whoever it may be, we've all got …Read More.
KANSAS CITY, Kan. (AP) — A Kansas City, Kansas, man has been charged with child abuse after police responded to …Read More.
DODGE CITY- Law enforcement authorities in Ford County are investigating suspects in a series of drug arrests. On Tuesday, the …Read More.
BARTON COUNTY -There have now been two full weekends of pheasant hunting in Kansas and it seems like there are …Read More.
TOPEKA, Kan. (AP) — Attorneys for a Kansas judge contend recent legislation changing judicial selection in Kansas is unconstitutional. But …Read More.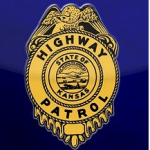 MANKATO – Three Kansas women were injured in an accident just before 1p.m. on Friday in Jewell County. The Kansas …Read More.
FORT HOOD, Texas (AP) — The Army has released the identities of four crew members who were killed when their …Read More.
By JIM MCLEAN Two Kansas lawmakers who lost their health committee assignments because they support Medicaid expansion say the purge …Read More.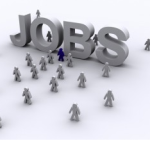 LAWRENCE, Kan. (AP) — The home improvement retailer Menard Inc. is proposing a $25 million distribution center and manufacturing facility …Read More.
Sports News
MARK DIDTLER, Associated Press LAKE BUENA VISTA, Fla. (AP) — Shannon Hale scored 20 points and Riley Norris added 12 …Read More.
By MARK DIDTLER Associated Press LAKE BUENA VISTA, Fla. (AP) – Freshman Bennie Boatright had a career-high 22 points and …Read More.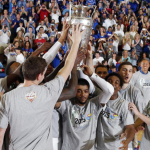 University of Kansas Athletics LAHAINA, Hawaii – Junior guard Wayne Selden, Jr., tied a career-high and earned tournament co-MVP honors …Read More.
Several area high schools find themselves in the Kansas Basketball Coaches Association Preseason rankings to start the new season. In …Read More.
INDIANAPOLIS – On Nov. 25, University of Kansas men's basketball student-athlete Cheick Diallo was cleared to play in the school's …Read More.