Local
TOPEKA, Kan. (AP) — The Kansas Court of Appeals says a hospital can deny unemployment benefits to a former employee …Read More.
News
TOPEKA, Kan. (AP) — The Latest on the Kansas Legislature (all times local): 4:20 a.m. The Kansas Legislature is out …Read More.
WASHINGTON (AP) — The Justice Department says two companies crucial to the business of U.S. energy exploration have abandoned their …Read More.
JOHN HANNA, AP Political Writer TOPEKA, Kan. (AP) — Kansas legislators tackled issued that included abortion and preventing cities and …Read More.
TOPEKA, Kan. (AP) — Six years before it has to be done, state and federal officials are already talking about …Read More.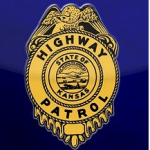 JEFFERSON COUNTY- A Kansas man was injured in an accident just after 4:30 p.m. on Sunday in Jefferson County. The …Read More.
MICHAEL BALSAMO, Associated Press NEW YORK (AP) — U.S. Sen. Charles Schumer is asking the Federal Trade Commission to investigate …Read More.
LAWRENCE, Kan. (AP) — Lawrence school officials say it's unlikely the district will ban displays of the Confederate flag. An …Read More.
DES MOINES, Iowa (AP) — A Texas man accused of helping a lottery computer manager in Iowa collect jackpots from …Read More.
PITTSBURG, Kan. (AP) — One of two inmates who walked away from the Crawford County jail is back in custody. …Read More.
WYANDOTTE COUNTY- Two people were injured in an accident and police pursuit just before 9p.m.on Saturday in Wyandotte County. The …Read More.
Sports News
SEATTLE (AP) — Ian Kennedy felt like he only had one pitch working for him against the Seattle Mariners on …Read More.
In the second round of the "Tumbleweed Throwdown" Saturday night, the Dodge City Law took possession of the rivalry trophy …Read More.
SEATTLE (AP) — Wade Miley scattered five hits for his first career shutout and Kyle Seager hit a three-run homer …Read More.
MANHATTAN – One of the best offensive linemen in program history, Kansas State's Cody Whitehair was selected with the 25th …Read More.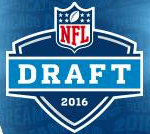 KANSAS CITY, Mo. (AP) — The Chiefs should be busy on the final day of the NFL draft. After trading …Read More.